Written by Al Beaton | 02 May 2012

This is a screen cap from the front page of DetNews.com Wednesday night: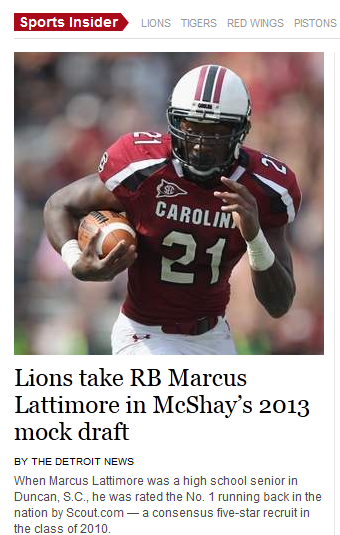 I want to sue the News for the 30 seconds of my life I'll never get back.
Really? The Detroit News is talking up a mock of a draft to be held 11 months and 3 weeks from now? WHY?
Marcus Lattimore might be a perfect pick for the Lions next year. Might be, but probably not. Regardless of current fit (which could change by this time next year, or even next month), the odds Lattimore is playing for the Lions a year and a half from from now are zero, because it's too damn soon to even venture a reasonable and educated guess...unless you work for those click whores at ESPN, and your job as a draftnik is to make unreasonable and ridiculous guesses.
I've said it loudly and often. I am not a fan of mock drafts. I find the vast majority of them to be a waste of everyone's time, especially mine.
But a mock draft done a year in advance? I hate those with the fury of a million burning Ford Pintos.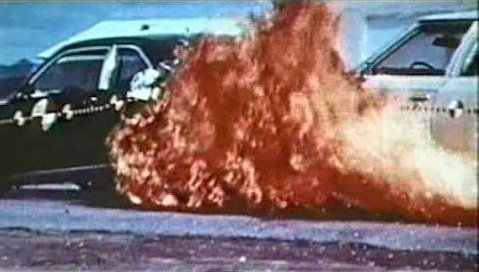 2013 NOCK DRAFT IN MAY 2012 = EXPLODING PINTO + HATE X 1,000,000
The 2012 NFL draft is over, thank God. It's time for Todd McShay, Mel Kiper and the rest of their ilk to crawl back under their rocks for the next...Well, I'd be happy if I they didn't spew any nonsense until April of 2013.
Won't happen, but a man can dream.